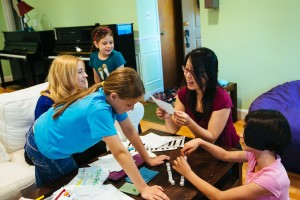 Welcome to the new and improved studio website! I'm excited to announce my home studio's new identity: Metro Gnome Studio.
For those of you that have been with me for years: our move last year meant that I'll be staying in the area for the long haul. The studio name is inspired by the vibrant Metro Boston area I call home and my love for my work with young aspiring musicians. Many of you adorn the pages of this new site; thank you so much for being part of this studio and for being part of this revamp project!
I will use this Metro Gnews blog regularly as my primary conduit for group communication with parents: general studio updates, pedagogical tips and sharing of interesting articles. Keep an eye out for postings!
To prospective families: I hope the information you find here is helpful in answering some of your initial questions. If you'd like to learn more, get in touch! I look forward to meeting you.
Happy 2015-16 school year!